Fani&Rozi B&B has received the Booking's Traveller Review Award 2022.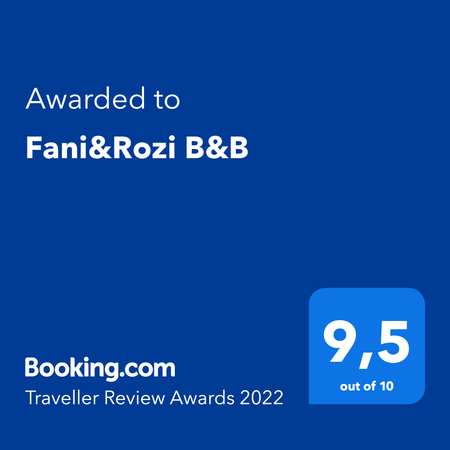 For the second year we were successful with all our services to guests from all over the world who enjoyed our bed and breakfast accommodation. Despite difficult conditions, we hosted over 1200 guests in 2021, which is a lot for a small but nice boutique B&B on the riverbank of Maribor.
We are happy and satisfied, "vaccinated" by a huge positive energy to continue, to believe in our idea and to make your stay in Maribor even better. We thank you for your trust and welcome you in 2022!