Fani&Rozi B&B has received the Booking's Traveller Review Awards 2023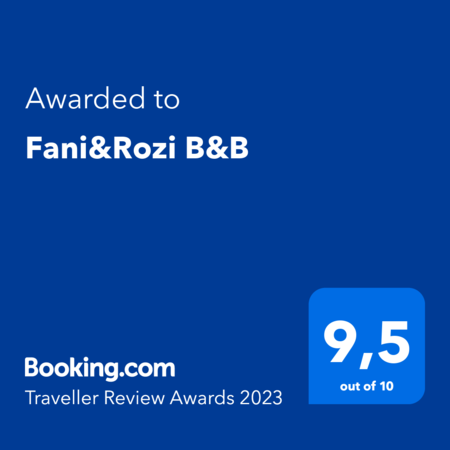 For the third year, we can point to a dedicated and cordial work. According to our guests, we have earned this very high rating for more than 2.000 bed and breakfasts in 2022, of course there is much more behind the scenes... We are happy to keep up our form and expand. Starting in May 2023, we will open for you another beautiful room with a special family story.
So, come and test our capacities, because the Drava riverbank is also becoming more beautiful, soon it will shine in an even greener and friendlier image with many accesses to the wide river. After all, what could be more beautiful than the glitter of the Drava surface on the ceiling of your room?