What we recommend in Maribor
The locals will give you the best tips!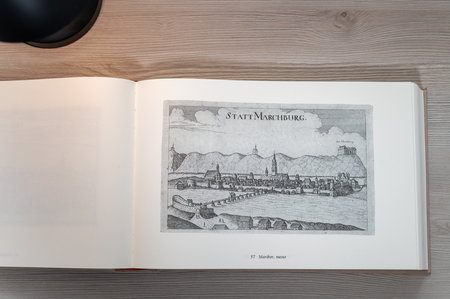 Maribor offers everything that big cities have, and everything is easily accessible on foot or by bike. Sights, the cultural scene and entertainment, the relaxed and authentic atmosphere as well as the wonderful and diverse nature are the trump cards of this beautiful Central European town on the river Drava. Maribor's turbulent past has shaped its unique character, which the visitor can feel if he or she takes the time to experience the city. It is also good to read something about the second largest Slovenian city. It may happen that you will return to Maribor or you will not want to leave it at all.
Fani&Rozi's recommendations complement the city's tourist classic:
City centre
Maribor Puppet Theatre – is housed in the restored Minorite monastery and is the flagship of urban culture. Visit a show or concert at one of the many venues or simply explore the Minorite complex.
Website / Location
Jewish Square – is a hidden pearl overlooking the river Drava and the old town core, the former Jewish quarter with a medieval synagogue and galleries.
Website / Location
Castle ruins on Piramida - walk around them as you pant across the city vineyard to the chapel at the top. The people of Maribor like to look at their city from all the hills and peaks, but the main one is Piramida, once called Castle Hill.
Website / Location

Neighbourhoods of bourgeois villas – they surround the city park and the foothills, where you enter a garden from the city and enter the city from a garden.
Website / Location
Vinag Wine Cellar – Dionysian catacombs of the city, worth the miles walked.
Website / Location
Hidden Maribor courtyards – where time has stopped, but for how much longer?
Website / Location

Primož Premzl's Art Cabinet - boutique gallery, bookstore and art shop.
Website / Location
Trafika – is the smallest city museum at the right end of the Old Bridge. An excellent view of Maribor. Fresco of a Turk with a pipe.
Website / Location
City Market – embodies the fertility and generosity of Štajerska.
Website / Location
Surroundings
Path below Kalvarija to Račji dvor - a path between the vineyards that descends into the town. Where is a place like ours / wine flows into our glasses from all sides? (Poet Janko Glazer)
Website / Location
Devil's Rocks above Kamnica - conglomerate megaliths are worth every drop of sweat.
Website / Location
Maribor island - a natural island on the river Drava that is medicine for both body and soul, with a summer swimming pool.
Website / Location
St Joseph's Church and Joseph's Well - a leaning bell tower and the water wealth of Studenci, the former Maribor Bronx.
Website / Location
Industrial Melje - preserved and patina-coloured industrial heritage of the so-called Manchester of Yugoslavia.
Website / Location
Poštela – a mystical Iron Age fort on forested Pohorje, imposing trenches.
Website / Location
The Tezno factory tunnels - a labyrinth of an underground aircraft engine factory built by the Germans during World War II.
Website / Location
Reading and Films
Mariborska knjiga (1999; edited by Andrej Brvar) / Maribor reader (2012; edited by Andrej Brvar)
Novels by Drago Jančar, which take place in Maribor:
Severni sij (1984)
To noč sem jo videl (2010)
In ljubezen tudi (2017)
Books by Toni Partljič linked to Maribor and Lent:
Sebastjan in most (2014)
Ljudje iz Maribora (2017)
Novel by Zlata Vokač Medic:
Marpurgi (1985)
And films:
Kavarna Astorija (1989)
Mariborska dvorišča (2004)
Vzpon mesta (2012)